Testimonials
Haroon Abid
Successful pass!
Best instructor in Gloucester! Very knowledgeable and backed up with great mentoring skills. I was taught not only to pass the test and get the bit of paper, but also to be confident (not just competent) on the road. The lessons are at a pace perfectly tailored to the student, creating a relaxed atmosphere without pressure. Look no further for your lessons.
Fernanda Nicolato
Passed first time
Brian is a really nice instructor and is very patient. He teaches you everything you need, and makes you feel confident. He gives you the opportunity to show what you are strong at, and he teaches you with patience and kindness. All I have to say is a big "Thank you", he made the a big difference in helping me pass my test.
Marcus Devonish
Refresher lessons and a successful pass!
Brian listened to my needs and to my instructions on how to help me effectively. He covered all areas that needed attention. He was very helpful in reminding me on the core basics and timings of my mirrors and indicators before I needed them. I passed with Brian's support, so that says it all really. 5 stars!
Jamie Drew
Passed 1st time
Brian is an absolutely great instructor. He made me feel comfortable and confident in the car. He has helped me progress massively as a driver. Thank you for everything you did for me!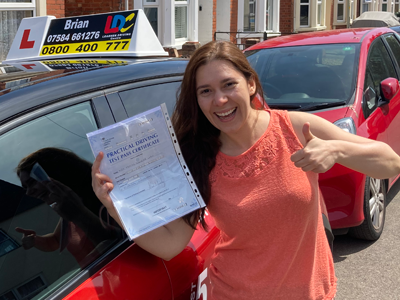 Karenn Leao
Passed 1st time
Brian has been brilliant in supporting me as my driving instructor - I wouldn't change anything about him. I will be recommending him to my family and friends!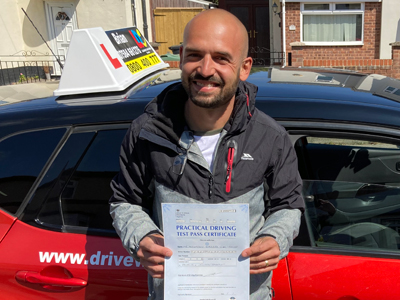 Anderson Tonini Jr
Passed first time
Brian was very helpful, always calm and positive. He never pushed me when I didn't feel comfortable, and allowed me space and time while providing support so I would have the confidence to perform a task. It was great having lessons with him - I will definitely recommend him to friends and family
Call today on 07584 661276 or Email me to find out more
If you have any questions or to book lessons today, feel free to contact me